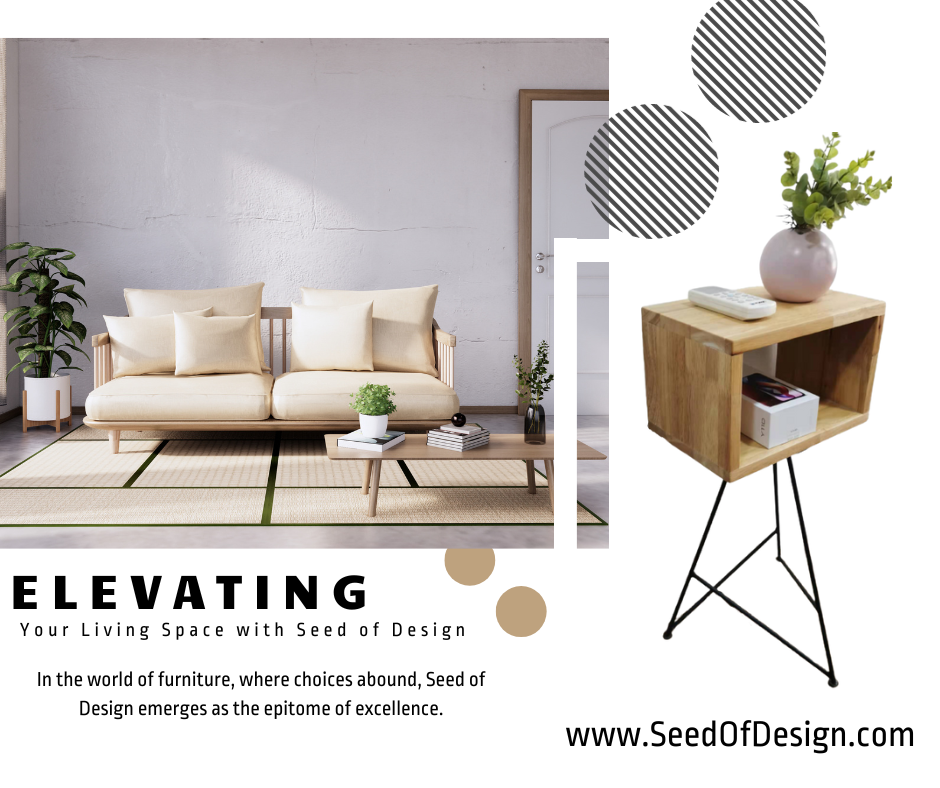 Indoor Furniture Supplier Malaysia: Elevating Living Spaces with Seed of Design
Malaysia, a melting pot of cultures and traditions, is renowned for its exquisite craftsmanship and rich heritage in furniture making. In the heart of this vibrant nation, Seed of Design stands as a beacon of creativity and sophistication, redefining the concept of indoor furniture. As a leading indoor furniture supplier in Malaysia, Seed of Design has earned its reputation for offering unparalleled quality, innovation, and artistry in every piece.
Craftsmanship That Tells a Story
At Seed of Design, craftsmanship is not just a skill; it's an art form. Each piece of indoor furniture is meticulously crafted by skilled artisans, reflecting a fusion of traditional techniques and contemporary design. The furniture pieces are not mere objects; they are embodiments of stories, culture, and passion. Seed of Design takes pride in preserving the rich legacy of Malaysian woodworking while infusing each creation with a touch of modernity.
Quality That Speaks Volumes
Quality is the cornerstone of Seed of Design's philosophy. From the selection of raw materials to the final finishing touches, every step is taken with precision and care. The indoor furniture offered by Seed of Design is made from the finest tropical woods, ensuring durability, resilience, and timeless beauty. The attention to detail, coupled with stringent quality control measures, guarantees that every piece leaving their workshop meets the highest standards.
Innovative Designs for Modern Living
Seed of Design understands the evolving needs and preferences of contemporary homeowners and businesses. Their diverse range of indoor furniture encompasses a myriad of styles, from chic and minimalist to opulent and ornate. Whether you're furnishing a cozy apartment, a lavish villa, or a corporate office, Seed of Design offers a curated selection of furniture pieces that cater to diverse tastes and spatial requirements. Their innovative designs effortlessly blend functionality with aesthetics, creating spaces that are not just beautiful but also highly practical.
Eco-Friendly Practices and Sustainability
In an era where environmental consciousness is paramount, Seed of Design takes its responsibility seriously. As a reputable indoor furniture supplier in Malaysia, they are committed to sustainable practices. The company responsibly sources timber from certified forests, ensuring that the furniture is both eco-friendly and ethically produced. By promoting eco-conscious choices, Seed of Design enables customers to furnish their spaces with products that contribute to a greener planet.
Tailored Solutions for Every Space
Seed of Design recognizes that every space is unique, and every individual or business has distinct preferences. As a flexible indoor furniture supplier, they offer tailored solutions to meet the specific requirements of their clients. Whether it's customizing dimensions, finishes, or designs, Seed of Design collaborates closely with customers, transforming their visions into tangible, elegant realities.
A Legacy of Elegance and Excellence
In the competitive landscape of indoor furniture suppliers in Malaysia, Seed of Design stands out as a symbol of elegance and excellence. Their commitment to delivering exceptional products, unmatched craftsmanship, and unparalleled customer service has earned them the trust of clients across the nation. Each piece from Seed of Design is not just a purchase; it's an investment in quality, aesthetics, and enduring sophistication.
In the realm of indoor furniture, Seed of Design is not merely a supplier; it's a curator of living experiences. From homes that exude warmth and charm to commercial spaces that inspire awe, Seed of Design's furniture pieces are the embodiment of refined living. For those seeking more than just furniture – for those in pursuit of artistry, quality, and style – Seed of Design stands as the ultimate destination. Experience the difference; experience Seed of Design.