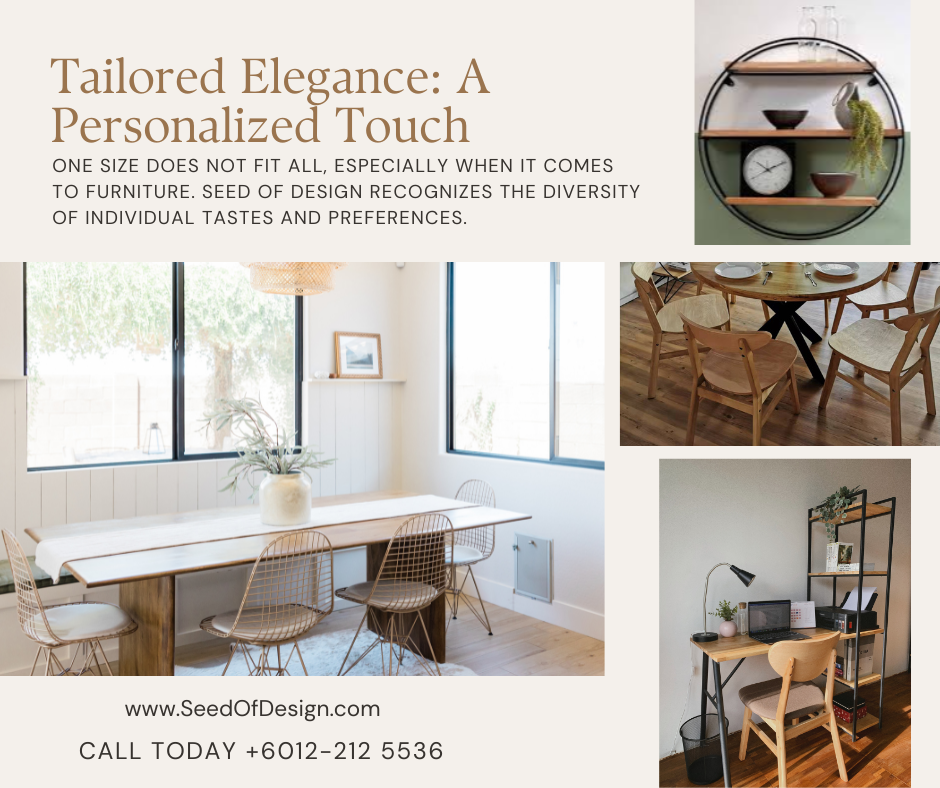 Discover Affordable and Stylish Home Decor Essentials by Seed of Design for Your New Home
If you've recently settled into your new abode and you're eager to add a touch of style and functionality, look no further. We've curated a list of essential home decor items and accessories that are not only aesthetically pleasing but also pocket-friendly and locally crafted. Seed of Design, your go-to destination for quality furniture and decor, presents a range of must-have items to elevate your living spaces without breaking the bank.
Floating Night Stand:
Create a chic and clutter-free bedroom with Seed of Design's Floating Night Stand. This sleek addition provides a minimalist look, giving your bedroom a modern ambiance while offering a convenient spot for your nighttime essentials. Crafted with precision, it's a blend of functionality and style, perfect for any contemporary living space.
Entryway Shelf:
Keep your entryway organized and welcoming with Seed of Design's Entryway Shelf. This practical yet stylish shelf offers a designated space for keys, mail, and other essentials. Its elegant design not only adds character to your foyer but also ensures you never misplace your keys again. Designed to impress, it's an ideal solution for busy households.
Wall Rack with Hooks:
Transform your walls into functional art with Seed of Design's Wall Rack with Hooks. This versatile piece combines aesthetics with utility, allowing you to hang coats, bags, or even decorative items. Its sturdy construction ensures durability, making it an excellent addition to your hallway or bedroom. Say goodbye to clutter and hello to organized elegance.
Bathroom Door Rack:
Maximize your bathroom space with Seed of Design's Bathroom Door Rack. Crafted for efficiency, this rack fits seamlessly over your bathroom door, providing storage for towels, toiletries, and more. Its practical design ensures your bathroom essentials are within arm's reach while adding a touch of sophistication to your private sanctuary.
Table Tray:
Elevate your dining experience with Seed of Design's Table Tray. Crafted with precision and designed for versatility, this tray adds a touch of sophistication to your dining table. Whether you're serving breakfast in bed or organizing a dinner party, this tray offers a stylish way to present your culinary delights. Its elegant design and quality craftsmanship make it a timeless addition to your home.
The best part? All these essential home decor items are brought to you by Seed of Design, ensuring top-notch quality, affordability, and a touch of local craftsmanship. So, if you're on the lookout for stylish yet practical pieces to enhance your living spaces, look no further. Seed of Design has you covered, making your new house feel like a home from the very start. Elevate your home decor, support local artisans, and enjoy the beauty of well-crafted essentials—all with Seed of Design.